Introduction
In this report, Vietbiz will introduce actual M&A deals in the cold chain sector that we are able to introduce. First, we will briefly review the cold chain situation in Vietnam, and then introduce actual deals in the latter half of the page.
Vietnam's Cold Chain Market
Compared to other countries in the Southeast Asian region, Vietnam's cold chain market is immature and has potential for development.
The market value of Vietnam's cold chain reached approximately $169 million in 2019. It is projected to reach $295 million in 2025 due to growth in seafood processing and consumer demand. (According to Cushman &Wakefiel Report (2022))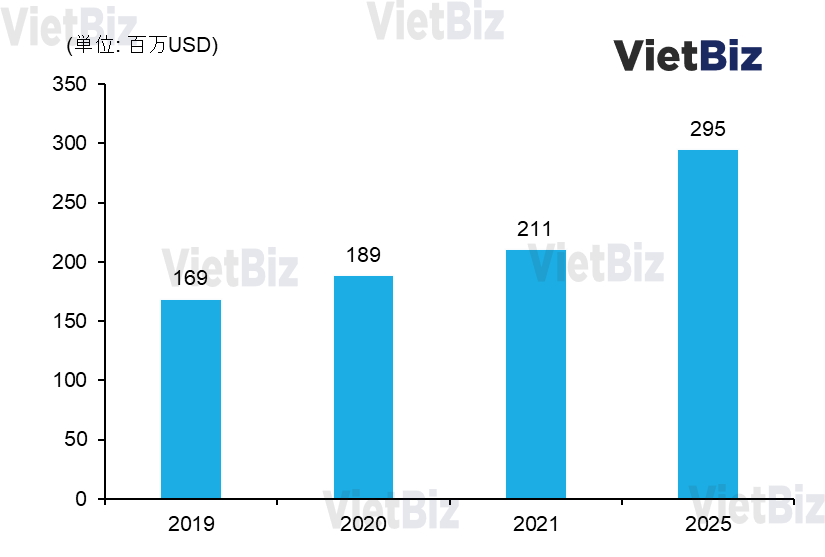 Vietnam's cold chain market will grow primarily due to the following factors
Increased consumer demand for frozen foods
Reducing supply chain disruptions caused by the new coronavirus pandemic
Government support: development of a third port strategy, development of transportation terminals for various goods, and resolution of rail issues to improve industrial prospects
Bilateral trade between Vietnam and countries such as Laos and Cambodia has boosted Vietnam's role as a major agro-processing and logistics center in the region.
Overview of Cold Chain Facilities in Vietnam
According to the Gosmartlog report (2022), as of September 2021, Vietnam had 48 refrigerated warehouses with a total capacity of over 600,000 pallets. By region, they are as follows.
South: 36 refrigerated warehouses with a capacity of 526,364 pallets
North: 11 refrigerated warehouses with a capacity of 54,780 pallets
Central: 1 refrigerated warehouse with a capacity of 21,000 pallets
The southern part of the country has more refrigerated warehouses than the rest of the country, due to the significant development of fishing and agriculture in the region.
In particular, Long An Province is the most focused on cold storage because of its proximity to Ho Chi Minh City and its close relationship to the Mekong Delta (the largest rice producer). In addition, Long An Province is close to Cat Tri Port and can be directly connected to the airport.
In 2021, 80% of Vietnam's refrigerated warehouses were highly utilized (utilization rate). In terms of transportation, the country has more than 700 refrigerated vehicles and more than 450 trains carrying containers of refrigerated goods.
Future Prospects for the Vietnamese Cold Chain
Two major points can be made about the future prospects for the cold chain market in Vietnam.
According to the General Administration of Customs, as of December 2021, Vietnam's import and export value of fresh fruits, meat, fish and seafood recorded a growth of 17.1% over the same period in 2020. Vietnam is also one of the world's five largest fruit and vegetable exporters.
Domestic demand for high-quality products is also increasing rapidly. With increasing demands for food hygiene and safety, companies are beginning to invest resources in new refrigerated warehouses.
Many foreign companies are also increasingly interested in investing in Vietnam and building cold storage facilities. This is because of a number of optimal factors, such as the advantages of urbanization and modernization, the development of the retail industry in large cities with strong growth, and the country's export of seafood products with high quality refrigeration requirements.
Introduction of M&A Deals
This chapter will provide an overview of actual projects that Vietbiz can introduce. Pseudonyms will be used for project owners.
Company A Cold Chain Project ①
This cold chain project was built in one major city in southern Vietnam. It was recognized as one of the largest and most modern cold storage facilities in Southeast Asia.
Basic Information
| | | |
| --- | --- | --- |
| 1 | year established | September 2003 |
| 2 | location | southern Vietnam |
| 3 | classification | refrigeration |
| 4 | Refrigeration temperature | -25~5℃ |
| 5 | capacity | 60,000 Pallets |
| 6 | Land use area | 2.8 ha |
| 7 | land rent | 350 – 400 dollers /m2 |
| 8 | Land Use Period | More than 30 years |
| 9 | situation | woking, valid |
| 10 | Total initial investment | 56.5 million dollars |
| 11 | Net sales | 170 million |
| 12 | Estimated time to sign the contract | Before Chinese New Year |
| 13 | Reason for sale | The owner is in financial difficulties. |

Company A Cold Chain Project ②
The land belongs to an industrial park in a large city in southern Vietnam, strategically located on a national highway and road traffic axis, adjacent to residential areas, schools and hospitals.
Basic Information
| | | |
| --- | --- | --- |
| 1 | location | southern Vietnam |
| 2 | land area use | 4 ha |
| 3 | Land Use Period | for 25 years |
| 4 | land rent | 250 – 260 dollers/m2 |
| 5 | total initial investment | Approximately $3.7 million |
| 6 | reason for sale | The owner is financial difficulties. |

Company B Cold Chain Project ②
The project was developed by a large company in the logistics industry and is expected to be completed within one year of the start of construction. They are currently looking for a suitable location and potential partners.
Basic Information
| | | |
| --- | --- | --- |
| 1 | Time to completion (projected)       | for 1year |
| 2 | total invested capital (forecast) | Approximately $13 million |
| 3 | Hope to build a venue | Industrial Zone in Southern Vietnam |
| 4 | situation | in planning |
| 5 | capacity | 10,000 pallet |
| 6 | Temperature | Min. -22°C |
| 7 | Area (projected) | From 5,000 m2 |
| 8 | Investment Ratio | At least 50%. |
| 9 | Refrigerated products (forecast) | Ice cream, vegetables, meat, processed seafood, nuts, milk and dairy products, health foods, etc. |
| 10 | Reason for construction | As part of its expansion in Vietnam, the company plans to build a 60,000-pallet refrigerated warehouse in 2022. So far, the investor has begun construction of a 50,000 pallet refrigerated warehouse and is looking for a good location to invest the remaining 10,000 pallets. |

Company C Cold Chain Project
WIND Group is planning to build cold storage warehouses on partners' land in two provinces in northern Vietnam. The purpose is to collect and distribute agricultural products within Vietnam and between Vietnam and China.
Basic Information
1
Total invested capital (forecast)
2 trillion VND
2
Desired Construction Location
Two major provinces in North Vietnam
3
situation
in planning
4
capacity
in planning
5
temperature
in planning
6
area(forecast)
10,000m2-20,000m2
7
Investment Ratio
Majority or maximum 100%.
8
Refrigerated products(forecast)
Items requiring refrigeration
9
Investor Expectations
・The Vietnamese side will be the operator and will be responsible for the business and management of the cold storage warehouse.
・Foreign investors need only have sufficient financial resources

Conclusion
In this report, we have introduced four projects in the Vietnamese cold chain sector that Vietbiz can actually introduce.
If you are interested and would like more information, please click the button below to contact ONE-VALUE Corporation, the operator of this Vietbiz.
about:blank