Characteristics of Quang Ngai Province
Geography
Quang Ngai Province is a province in the South Central Coastal Region, 883 km north of the capital Hanoi and 838 km south of Ho Chi Minh City. It is bordered by Quang Nam Province to the north, Xalai and Kon Tum Provinces to the west, Binh Dinh Province to the south, and the sea to the east.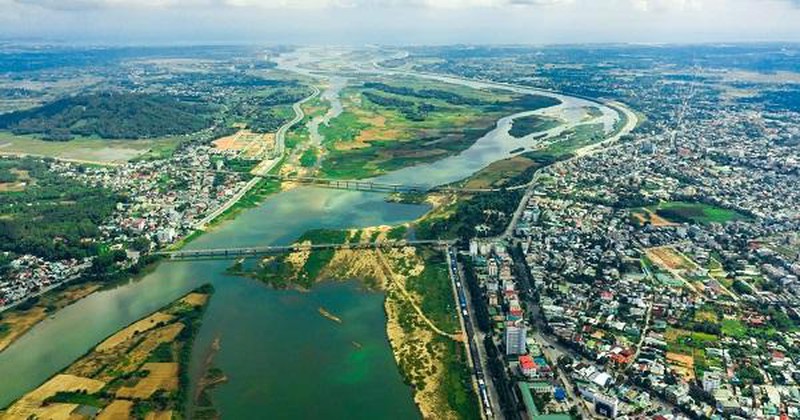 Population
In 2020, Quang Ngai's population reached approximately 1.2 million.
Labor Resources and Average Salary
In 2021, the labor force aged 15 and older is estimated at 679,000, representing 52.9% of the province's total population, of which 26.1% of workers are in vocational training.
The highest minimum wage in Quang Ngai Province is VND3,640,000/month in Quang Ngai City, Binh Son and Son Tinh districts (Region III) and the lowest in more difficult areas (Region IV) at VND3,250,000/month.
Infrastructure
Transportation Infrastructure: Quang Ngai has a good transportation system in terms of roads, railroads, and waterways.
Industry Strengths
Quang Ngai Province currently has one Export Processing Zone (EZ) and five Industrial Zones (IZs), most notably the Dung Quat EZ, which is considered the pioneering EZ in the country and a center of heavy industrial production. With shipments of up to 200,000 DWT, it is the driving force behind the socio-economic development of Quang Ngai Province and the Central Main Economic Region.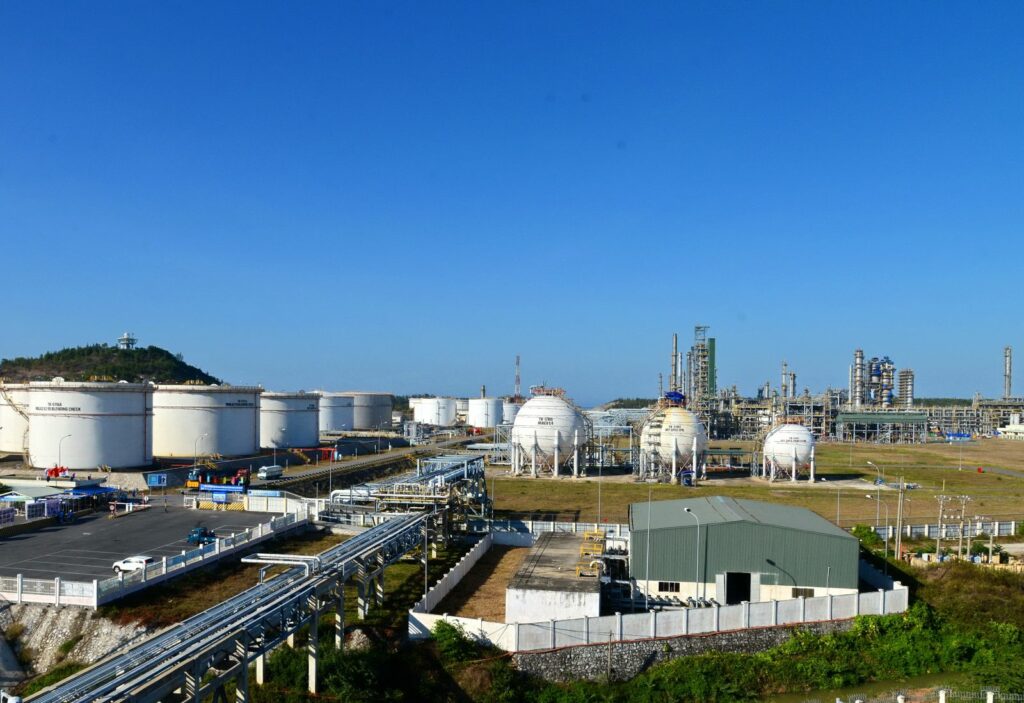 Economic Development Status of Quang Ngai Province
Economic Growth
The size of GRDP at 2021 prices was estimated at VND52,925 billion, with GRDP per capita reaching US$3,360 in 2021, a growth rate of 6.05%. Leading the Central Coast region, the economy ranked 22nd in the country in terms of size.
Number of Company
According to the Department of Statistics, there were 5415 operating enterprises in Quang Ngai Province at the end of 2021, of which 595 were newly registered.
The province's enterprises are primarily in the fisheries and fish processing, energy, refining and petrochemicals, tourism, and transportation sectors.
Investment Attraction Projects
In 2022, Quang Ngai Province is attracting investment in textiles and garments, food processing, mechanical engineering, high-tech industries, petrochemical production, tourism, infrastructure, transportation, and environment.
Investment by Japanese Companies in Quang Ngai Province
Quang Ngai Province is one of the investment markets that Japanese companies are interested in because of its port and the advantages of abundant land and labor. Major projects of Japanese companies investing in Quang Ngai are as follows
| | | | |
| --- | --- | --- | --- |
| Project name | Investor | field | Year of investment |
| Building Infrastructure | Toray Industries, Inc. | Construction – Real Estate | 2021 |
| Plant that manufactures electrical wiring harnesses for automobiles | Anjiang University・Saga University(日本) | manufacture | 2021 |
| HOYA Lens Vietnam Lens Production Project | Hoya Lens  | medicine | 2021 |

Related Information
Department of Planning and Investment, Quang Ngai Province
Website: https://skhdt.quangngai.gov.vn
Adress: No. 2A, Dien Bien Phu, Thu Hoa City, Quang Ngai Province
【関連記事】ベトナムの他の省については、以下をご覧ください。

ベトナム市場の情報収集を支援します
ベトナム市場での情報収集にお困りの方は多くいらっしゃるのではないでしょうか。
VietBizは日本企業の海外事業・ベトナム事業担当者向けに市場調査、現地パートナー探索、ビジネスマッチング、販路開拓、M&A・合弁支援サービスを提供しています。
ベトナム特化の経営コンサルティング会社、ONE-VALUE株式会社はベトナム事業に関するご相談を随時無料でこちらから受け付けております。